December 17., 2014.
Newsletter No. 3.
We are very happy to announce that the curators of dunaPart3 have finalised the list of performances to be included in the programme.
There are two types of 'rides' you can take during the showcase: an extensive and an intensive one. The extensive programme features an additional three days of theatre for guests from overseas and those who would like to stay for the whole week. This selection includes two productions from the independent field and four from the offering of public theatres. This programme will be focusing on female theatre makers and their role in making theatre. The intensive programme is designed for guests who are only able to participate the event from Thursday to Sunday. This selection includes productions solely from the independent scene.
The shows of the extensive programme are:
Katona József Theatre: PETRA VON KANT, directed by Kriszta Székely
Sputnik Shipping Company – Vígszínház: INSPECTOR, directed by Viktor Bodó
Secret Company – Golem Theatre – FÜGE: FOURTH GATE, directed by Péter Kárpáti
Örkény Theatre: MARY STUART, directed by Ildikó Gáspár
The Symptoms: APROPO 2.0, directed by Réka Szabó
Studio K Theatre: W.S. OTHELLO, directed by Sándor Zsótér

The intensive programme will have a separate dance and a theatre programme running parallel.
THEATRE programme:
Proton Theatre: DEMENTIA, directed by Kornél Mundruczó
Sputnik Shipping Company: SOCIOPOLY, directed by Gábor Fábián
dollardaddy's: HOME, directed by Tamás Ördög
Béla Pintér and Company: OUR SECRETS, directed by Béla Pintér
STEREO Akt – Artus: PROMENADE, directed by Martin Boross
Kompánia Theatre Company: FORGOTTEN SONG, directed by Gábor Goda
Forte Company – Szkéné Theatre: THE NOTEBOOK, directed by Csaba Horváth
GroundFloor Theatre: PARALLEL – directed by Ferenc Sinkó and Leta Popescu
Krétakör: LOSER, directed by Árpád Schilling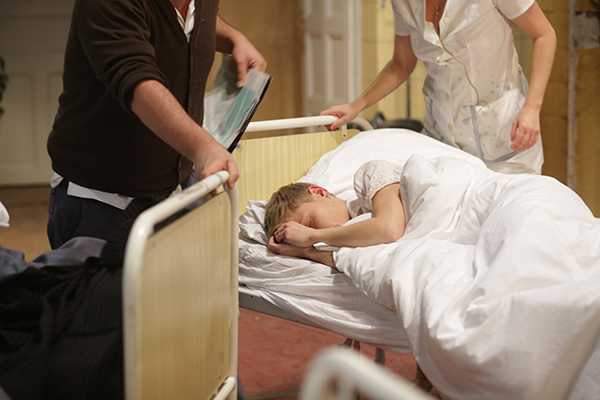 Dementia - Proton Theatre
DANCE programme:
CONDITIONS OF BEING MORTAL – Hodworks
SKIN ME – Dányi – Molnár – Vadas
STEPINTIME – Virág Arany, Júlia Hadi
IT COMES IT GOES – Imre Vass
OLD POND – Zsuzsa Rózsavölgyi
EGO TRIP – Anna Réti and Ido Batash
HINOKI – Máté Mészáros
AUCTION – Krisztián Gergye
I HAIKU – Klári Pataky
FROM MAMBO TO WALTZ – Milán Újvári
EMESE & EMIL – László Fülöp
Presentation of the Budapest Contemporary Dance Academy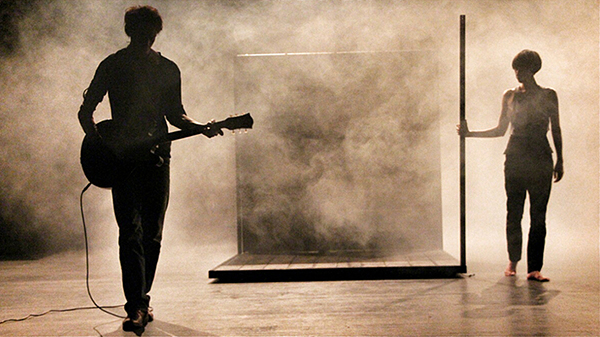 Skin Me – Dányi – Molnár – Vadas
Registration is already open at www.dunapart.net.

The daily programme and a detailed description of the performances will be published on our website no later than the 5th of January 2015, after which you will also be able to book your tickets to the performances. Please note that in the meantime we are continuously working to raise funds to be able to offer as many programmes and services free of charge as possible. We will keep you informed about any news in this respect.

A list of hotels close to the venues and other sights of interest with special rates will also be available in the beginning of January 2015.

We are very happy that the list of professionals participating in the programme is continuously growing, right now we have around 100 registered guests. We will be expecting cca. 300 professionals from Europe and overseas.

Please make sure to follow our page on Facebook where you can get all the fresh information about the programme and preparations.


Hope to see you in Budapest in March 2015!
Anikó RÁCZ
head of coordination
György SZABÓ


Trafó House of Contemp

orary Arts

Andrea TOMPA


Hungarian Theatre Critics' Association
Adrienn ZUBEK


Independent Performing Arts Association